Christopher Ramjit grew up in Queens, New York where he developed interests in his education, sports, career goals, and spending time with his family.
As a kid, Christopher Ramjit loved spending time outdoors and playing sports. Some of his favorite hobbies included fishing, playing billiards, and focusing on other outdoor activities such as bike riding and team sports, particularly football. Throughout his childhood into adulthood, Christopher has always been a very active individual.
For Christopher, it has always been important to create a strong life balance between individual health and taking care of loved ones. Christopher is a very family oriented individual who understands the immense value of family bonding. This outlook has led Christopher Ramjit to spend a great deal of time with friends and family. He enjoys traveling and vacationing with family to gain new and memorable experiences. Recently, Christopher and his family took a Southern Caribbean cruise visiting the beautiful islands of the Bahamas and the U.S. Virgin Islands.
The morals and ethics he learned while growing up, along with his family oriented and healthy, active lifestyle, have all contributed to his career path as a health insurance sales manager. Realizing the value of staying healthy and fit as well as caring for family has instilled in Christopher Ramjit a passion for maintaining the well being of others. In his current career, Christopher  focuses heavily on customer health and creating an overall life balance. To him it is more than just selling health care plans; it is about taking care of customers and doing what needs to be done to take care of each person's individual needs.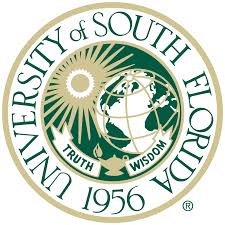 Education
Before establishing his successful career in health insurance, Christopher Ramjit earned a high quality education. He completed high school at John Adams High School in Queens, New York and then went on to pursue his Associate's degree in Liberal Arts at Pasco Hernando Community College. He has recently graduated and gone on to attend USF.
Along with his career, travel, family, and staying active, Christopher Ramjit also maintains other hobbies including watch collecting, reading magazines, and watching documentaries.