Christopher Ramjit has been a sports fan all his life. As a kid, he spent a lot of time playing sports including baseball, basketball, soccer, and football. Football has since become his favorite sport, both to play in the backyard and to watch on TV.
Christopher Ramjit is a football fanatic. In his spare time, he also enjoys participating in fantasy football leagues with his friends. Fantasy football is a great way to keep up with and follow all of the players, teams, and other happenings around the National Football League. It makes all of the games even more exciting, even when you're not watching your favorite team and invites friendly competition among friends.
While Christopher Ramjit grew up a fan of the Tampa Bay Buccaneers, he has also become a big fan of the New York Giants.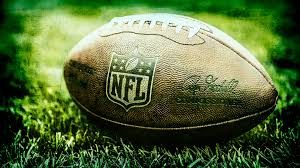 The New York Giants participate in the NFL as members of the National Football Conference East division (the NFC East). The team is based in the Metropolitan area of New York with their home stadium located in East Rutherford, New Jersey at MetLife Stadium.
Christopher Ramjit loves the history of the Giants, being one of the first five teams to join the NFL back in 1925. Of those five, the Giants are the only team still remaining, making them the longest-established sports team in all of the Northeast.
Over their many years in the NFL, the Giants have had great success as a franchise. The team holds a total of eight NFL titles, four occurring during the days before the Super Bowl in the years 1927, 1934, 1938, and 1956 along with four Super Bowl Championships in 1986, 1990, 2007, and 2011.
During the current 2016 season, Christopher Ramjit is excited to see what the team will accomplish under the great team leadership of Eli Manning, Jason Pierre-Paul, Victor Cruz, Odell Beckham Jr. among others.