Along with his interests in travel, sports, movies, documentaries, and his career, Christopher Ramjit also holds a passion for collecting watches.
Christopher Ramjit has developed a strong interest in men's fashion and watches over the years. The wrist watch provides a classic look and represents the busy, fast-paced rush of the business world. As someone who also enjoys staying active outdoors and playing sports, Christopher holds an interest in a variety of watch styles and functionalities.
For Christopher Ramjit, a watch can say a lot about a person's personality and lifestyle. As a watch is commonly worn nearly everyday, it should reflect your day to day activities in one way or another.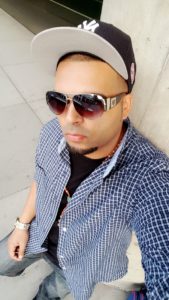 Since developing his interest in watches, Christopher Ramjit has added twenty two watches to his collection. He has also a developed a passion for a few of his favorite brands which include:
Seiko was originally founded as a jewelry shop in Japan in 1881. The first quartz watch was produced by Seiko in 1969 with the Astron model. Years later in the 1980s, Seiko introduced the first Kinetic watch which offered an ideal combination of a self-energizing automatic watch with the accuracy of a quartz watch.
In 1837, Invicta was established in La Chaux-de-fonds, Switzerland with the belief that crafted Swiss timepieces should be available to all at a modest price. Invicta, which in Latin translates to "invincible", has developed over 30 collections of watches to account for the diverse tastes and needs of a variety of individuals.
Also originating in La Chaux-de-fonds, Switzerland, Movado has grown to become of the world's finest leaders in watchmaking. Exploring the many different styles and collections, Christopher Ramjit has been fascinated by the incredible innovation, art, and design consistently produced by Movado over the years.