As a family oriented individual, Christopher Ramjit enjoys going out on adventures and spending time with his family and friends. Traveling and going on vacations are great ways to create memorable bonding experiences with loved ones.
Recently, Christopher Ramjit took a trip to the Southern Caribbean on a Carnival Cruise. During the cruise, Christopher and his family had the opportunity to visit the Bahamas and the Virgin Islands. This was one of his favorite vacations he has had in recent years. He holds many great memories and experiences from this trip and would love to return back someday.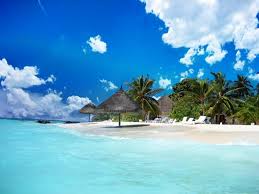 The Bahamas
The Bahamas is a beautiful area in the Caribbean made up of 700 islands and cays varying in size and tourist activities. Every year, many cruise ships pull into Nassau Harbor allowing visitors to explore the capital and largest city of the Bahamas. The beautiful, smooth sand and colorful, clear waters make it the perfect place to enjoy a beach day or a day of snorkeling and scuba diving. Beyond the beaches, there are also fun water parks for the kids along with historical sites and parks with outstanding scenic views.
The Virgin Islands are located right around the border of the Caribbean Sea and the Atlantic Ocean, with the east forming the British Virgin Islands and the islands in the west comprising the U.S. Virgin Islands. While on their cruise, Christopher Ramjit and his family made a stop at the U.S. Virgin Islands. The main islands in this area include Saint John, Saint Thomas, and Saint Croix, although there are also many smaller islands to explore.
While loving his time on the beaches and exploring the wide variety of islands, Christopher Ramjit also had a wonderful experience on the cruise. There was so much to see and do on the cruise including delectable dinners, live entertainment, swimming, and simply relaxing and enjoying one's time.